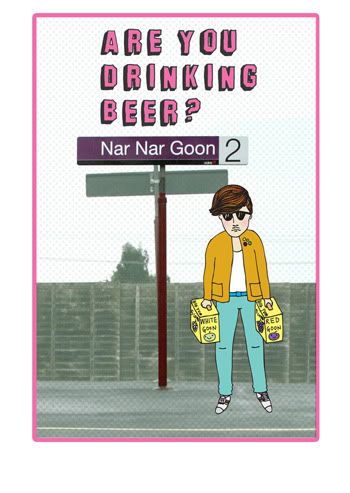 A few weeks ago Gareth and I took a trip to East Gippsland to visit the parents and get some fresh country air into our lungs. It was a lovely few days off spent watching the Brownlow Count (something we have not done in a long time, go Swanny!) and eating and drinking lots of food made by Mother and Father.
Although it was a few days off we like to think it was a business trip because we
a) posted a few Etsy orders from Bairnsdale and
b) took some photos of train stations on the way back to Melbourne.
We knew we wanted to get a photo of
Officer
station but as we were driving towards Nar Nar Goon we had a bit of a should we/shouldn't drive there for the photo. Lucky we did because we sold a few at
Rose Street
on the weekend and I think it might be quite popular with the young goon drinking folk. We have the
card listed on Etsy
ready for all your wine connoisseurs out there.