People in Melbourne, what are you doing on Saturday the 18th of February? Because the Roller Derby is back on and we will have a market there. Super whoop!
You can buy tickets
from Moshtix here
and they are $22.50 including booking fee. Often it sells out, so I would buy tickets beforehand rather than on the door and get all sadface because they sold out. Doors open at 4.45pm and the first bout is at 5.45pm and it is at is at the Grand Pavilion at the
Melbourne Showgrounds
. Last May we did a post about
going to the Roller Derby
, which is well worth a look just for the laughs you will get from the photo of my brother's Megahand.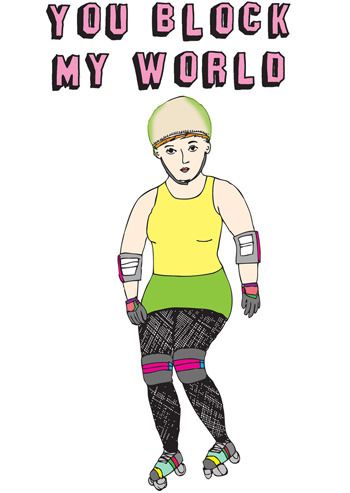 We also have a
roller derby card
that we made last year and forgot to put up on Etsy. We made it especially for the first roller derby market we did. You can also
like the VRDL on Facebook
for more updates.