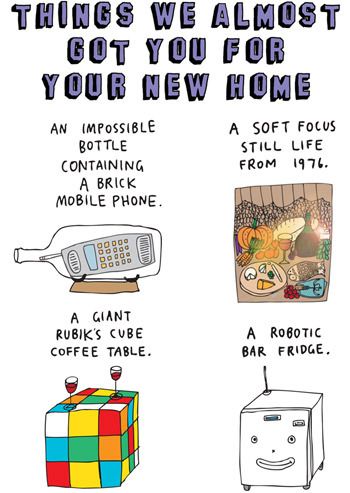 Our range of "things" cards has expanded over the last few years. We started with the birthday card and it has since grown to include pregnancy, Christmas, wedding, leaving work and now new home.
Coming up with the things is one of my favourite parts of the job. Although it is sometimes hard to begin with, but it is like being an inventor without having to go to all the bother of making it.
The card is
available on Etsy
as well as our markets this week.